SUMMER TRAILS VIRTUAL ~ KILIMANJARO
This event is closed to online entries
1st Aug 2020 - 31st Aug 2020
Climb the equivalent of an ascent of Kilimanjaro during August
Our challenge closes in 91 days
Not yet taking part? Join in any time before the 15th of August!
If you have entered and want to manually log your activities, log in to your UltraBritain account
This event is closed to online entries
SUMMER TRAILS VIRTUAL ~ KILIMANJARO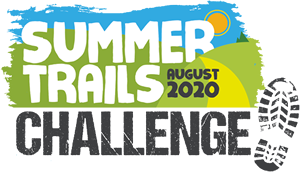 From Londorossi Gate at 1,800m all the way up to Uhuru Peak summit at 5,895m, this remarkable challenge is well known by the Ultra Challenge community as one of our esteemed international events & the highest free-standing mountain in the world!
If you're an aspirant 'Kili' climber, there's no better way to prepare yourself for the real deal than to take on the virtual M's beforehand.

Take on your locals hills or even your stairs at home to see how you measure up against our virtual Kilimanjaro Challenge.

For frame of reference, this is equivalent walking up 20,475 standard steps, 1,365 floors or over 13 x to the top of London's Shard building!
LOGGING YOUR WALKS, HIKES AND RUNS
The elevation you achieve during all your walks, runs and hikes (and stair climbs!) counts towards your total.
You can simply add them by hand as you go or alternatively, if you have Strava, link your account to your UltraBritain profile and we will collect your activities automatically.

LINKING STRAVA
It's a simple process to connect your Strava account - we need read-only permission (we never write anything to your page) and only for your public activities.
Log in to Strava and click the Orange 'Connect With Strava' button on this page
Approve the connection when Strava prompts you
Strava records elevation data as well as distance
That's it!
LOGGING MILES BY HAND
If you don't have Strava and don't want to create an account, no problem!
To log your miles by hand, simply return to this page.
Make sure you are logged in to UltraBritain
Click the blue 'Your Activities' button
You'll see a pop-up window with your activities to date (if any)
Click the 'Add Manual Activity' button, pick the date and elevation you achieved and click the 'log activity' button

We'll show you where you've reached along the trail as well all your fellow participants on this page with results refreshed regularly
This event is closed to online entries
Essential Information

This event takes a feed from your Strava data

Date:

1st August, 2020 to 31st August, 2020

Event Format

Virtual Event

Multi-stage event

Distance:

As far as you can or want

Race Route

4095m Elevation Change