1st Jan 2019 - 31st Mar 2019
Shake off the Winter blues and challenge yourself to run or walk a 10-miler before the end of March.
Virtual Challenge
We at Apex Sports have been serving the running community for many years now and we know that the winter training can be tough. The will to get outside can sometimes use a little helping hand!
So we've created this virtual event to give some motivation to do so and kick start your 2019.

10-mile races aren't very common these days but we think it's the ideal distance to build up to. Reach double figures as a goal, or, if you're targetting a Spring half marathon or perhaps a marathon further out it's a solid milestone on your way to success in your goal race.

Why not make the
Apex Sports
Virtual 10 Mile Event a resolution for 2019?
Entry fee for this virtual event is only £12.95 with no booking fees.

We will send you an UltraBritain bandana and a quality bespoke medal when you achieve your goal.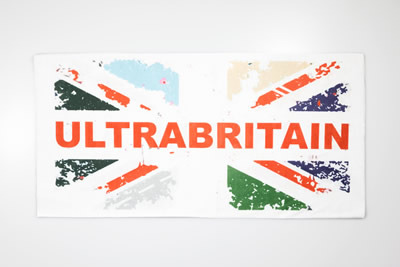 Sign up now and motivate yourself or someone else to complete a 10 Mile run or walk any time before the end of March.
There is no need to collect proof of your achievement as our event links to your Strava account (if you don't have one, it's free and easy to
set one up
) and we will automatically pick up your runs, walks and hikes during January. However, if you prefer not to join Strava, you can simply email us proof of completing your goal (e.g. screenshot of your watch or app) to info@apex-sports.co.uk.
Why not send us photos and stories as you work towards your goal and we'll feature as many as we can on our Web site

Strava
Strava is the leading app for runners and imports your activities from a huge range of devices
Your account and individual runs/walk/hikes must be public in order for us to be able to read them
We use read-only access to your activity data and will never (and can't!) post anything to your account
No personal data from your account is stored on our systems

Essential Information

This event takes a feed from your Strava data

Date:

1st January, 2019

Start Time:

00:00

Event Format

Virtual Event

January Challenge

Race Features

Solo Event