Christmas Island Virtual Challenge
1st - 31st December 2023
Virtual challenge to complete 50, 100, 150 or 200 miles on foot or bicycle during December
View the Live Map and leaderboard
Christmas Island Virtual Challenge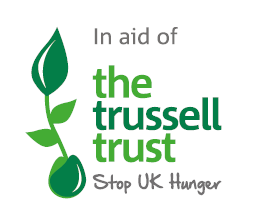 Take on our December challenge and help us raise some vital funds for the
Trussell Trust
.
Our new virtual challenge is set on Christmas Island in the Indian Ocean, so named in 1643 when Captain William Mynors of the British East India Company sighted the island on Christmas Day.
It's a tiny speck in the ocean 350km South of Indonesia and a 4-hour flight from Perth, Australia and perhaps not a traditional Christmas scene, home as it is to rainforest, wetlands and mangrove and inhabited by many endangered species. One such species is the red crab, millions of which migrate from the forests to the coast en masse each October/November to breed.
There's no need to migrate to take up this challenge! You can take part anywhere you like on foot and/or on your bicycle.
Why Take Part
Keeping active is the surest way to stay fit and healthy and our challenges are intended to provide additional motivation to keep up regular exercise while being a bit of fun too.
It's not a race, though there's nothing stopping you engaging in some friendly competition with friends or family. You can take part as a team if you like (all your team members' miles will count towards your team total)
Keep track of your progress on our live map and leaderboard (this will be online here by mid-november)
Plus you'll be helping raise money for the Trussell Trust at their most pressing time.
How it works
Christmas Island is approximately 50 miles around the perimeter and our challenge to you is to take on the equivalent 1, 2, 3 or 4 laps of that during December.
You can accumulate your miles
anywhere
and at
anytime within the month
as long as they are on foot or by bicycle
If you have Strava, Garmin or Fitbit you can link your account and we will collect your activities automatically and update your progress on our live map (
leaderboard and map will go live during November
). If not, it's super simple to log your miles manually - pick the date, enter the distance you travelled and that's it!
All miles count whether you take the dog to the shops or run 50 miles before dinner.
Awards
We'll send you a medal made from 100% recyclable aluminium (the design is based on the header image on this page) or, if you prefer, you can opt for us to donate the cost to the Trussell Trust instead.
There's a downloadable certificate with your stats through the month which you can collect from your account after the event.
New challenges are coming in the New Year and we're giving all entrants a £5 voucher towards the entry cost - details to follow, please subscribe to our mailing list to hear first.
Trussell Trust
You helped raise money for the Trust at Christmas last year and with the need only greater, we are once again, in our small way, doing what we can.
The Trust operates foodbanks across the country and is seeing soaring demand as the cost of livinng crisis bites. They expect to provide 1 million food parcels between December this year and February next.
We'll send the Trust £3 for every entry into this event (if you opt to donate the value of your medal that will rise to £7)
Essential Information
This event can record your activities automatically via Strava, Garmin Connect or Fitbit

Date:

1st December, 2023 to 31st December, 2023

Start Time:

00:00

Event Format

Virtual Event

Race Features

Awards

Entrant List