Virtual National Trails - SWCP North
The deadline for entering this event has passed
1st May - 31st May 2021
Virtual challenge covering the North West Coast Path - North Section
Virtual National Trails - South West Coast Path North
We're spending May, June and July covering our 4th National Trail - the stunning South West Coast path.
Three months because the entire trail is 630 miles stretching from Minehead round to South Haven Point and in real life gains around 35,000 metres of total climb.
We're working with the Trail Managers throughout these events and there will also be a special for International Trails day on the weekend of the 5th and 6th June - look out for further details!
The SWCP is very exposed to the effects of the changing climate and recently considerable
stretches of cliff collapsed into the sea
, so maintenance of the path is a constant battle with limited resources.
Your entry into these events directly supports the trail as we donate £1 from each to the organisation of largely volunteers that keep these fantastic resources open.
We are also offering you the chance to take part in all 3 SWCP events for a discount of £9.95 or 22% - choose the option in the entry form
For May we are covering the Minehead to Perranporth stretch and you have 4 options to choose from to complete on foot during the month.
Minehead to Braunton (62 miles / 100km - 3km per day)
Minehead to Clovelly (97 miles / 156km - 5km per day)
Minehead to Port Isaac ( 152 miles / 245km - 8km per day)
Minehead to Perranporth ( 200 miles / 320km - 10.4km per day)
Don't worry if you find you're ahead of pace (we're bringing back the pace rabbit) or indeed behind because of life circumstances.. you can switch routes right up until the 15th May. Simply edit your entry form in My Account.
Awards
We'll send you a custom medal on completion of your Challenge, as well as a postcard from the trail featuring your personal stats plus a downloadable certificate.
If you prefer, you can receive a Trees Not Tees tree instead of your medal
Enter and complete all three SWCP challenges aand we'll send you a special medal
Apex Sports are again giving 15% off everything non-sale to all entrants - you will receive a voucher code in your joining instructions.
We'll also send you a discount code giving 10% off membership of the South West Coast Path, which comes with a
host of benefits
Recording your miles
As always, you can log your miles either automatically with Strava or manually. Instructions will be forwarded to you on sign-up but it couldn't be easier!
NEW - We reward you for referrals
We're trying out a referral scheme for the first time from this event onwards.
How it works
You share this event with someone, they sign up, we give you a reward voucher to discount future UltraBritain events.
You'll see your personal share links start to be included in event emails to you but you can also share with these icons that sit below the header image on every event page. The left-most one copies your link so you can paste into an email for example.
You
must be logged in
to your UltraBritain account or we can't append your code to the link.

Full terms and conditions are
here
The only ones of note are that your referred person mustn't have entered one of our events in the past 3 months in order to count and they must use your link.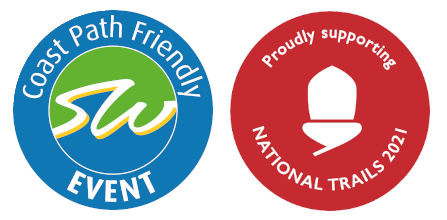 Image credit: Header image - Peter Batson
Essential Information
This event can record your activities automatically via Strava, Garmin Connect or Fitbit

Date:

1st May, 2021 to 31st May, 2021

Start Time:

00:00

Event Format

Virtual Event