This bandana (snood, multifunction headwear - there are as many words for these things as the Eskimo have for snow) features Ed Hawkins's striking Climate Stripes visualisation of global temperature change. We are grateful for Ed's kind permission to use his design on this product.
Ed is Climate Scientist at the National Centre for Atmospheric Science and his visualisation shows global temperature for each individual year from 1850 to 2017. Blue represents a cooler year, red a warmer. Needless to say, the red lines are in our recent past!
It's a stark illustration of how man is affecting the climate. Further on the Climate theme, the enclosure features a design by Artist and Map Maker
Owen Delaney
showing how dramatically the coastline of the World would change were all the ice to melt. Spoiler - it's not a positive change!
A bandana is an invaluable piece of kit for any active person. They help keep you cool in Summer (try wrapping ice cubes in one and wearing around your neck!) and take the edge of the wind chill in the cooler months.
They make the
ideal gift for runners, walkers, cyclists or any active person
.
We chose a bandana because we have an aversion to single use / throwaway items and this is something that can be used year-round, time and again and in many different ways.
A bandana is often part of the mandatory kit list for longer races, is light and packs down extremely small.
For every bandana sold, we are donating £1 to Sustrans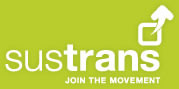 Sustrans is the charity that makes it easier for people to walk and cycle. We are engineers and educators, experts and advocates. We connect people and places, create liveable neighbourhoods, transform the school run and deliver a happier, healthier commute.
Material: Sublimation print on 100% Polyester